VICTORIAN ELEMENTS

Amassing a virtual Treasure Trove of Historic Building Supplies, Antique Hardware & Antique Furnishings has been the collecting & investing passion of David Michael for over 3 decades. We will be able to provide all of the necessary antique building supplies, hardware, and furnishings to build and decorate your entire Victorian Mansion.

We have salvaged Victorian Elements from Victorian homes and gardens, buildings, schools, churches, courthouses, and even the Mansions from Millionaires' Row in Cleveland, Ohio.  Additional pieces come from across the U.S., as well as many foreign countries.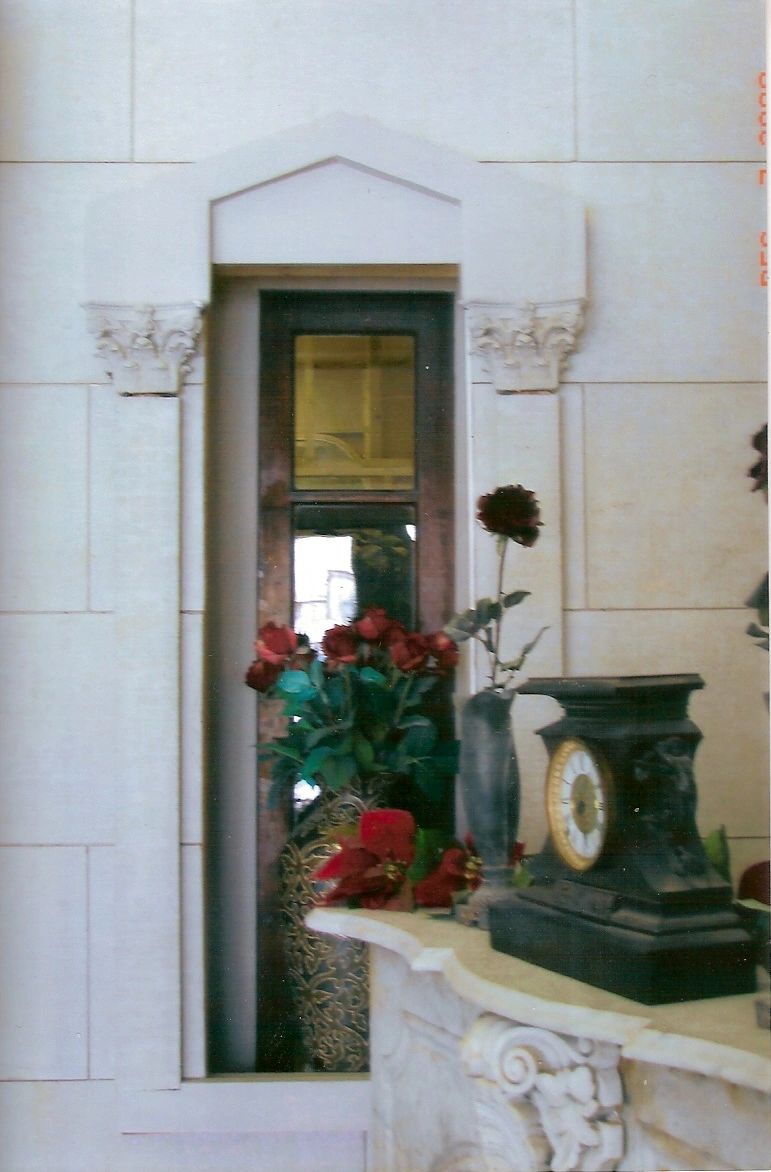 VICTORIAN ELEMENTS will be a unique Antiques Enterprise housed in the center building of our main complex. It is currently being transformed and outfitted to include a two story arcade/show place of 10 specialty storefront shoppes, each including a specialized selection of rare antiques assembled from the David Michael Collection.  A magnificent custom hand-cut stone walkway will link all of the first floor shoppes of Victorian Elements.  Each storefront will have rare historic mantels and chandeliers on display, or actually built into the storefront.


The elegant stone floored central lobby will serve as a showroom for a rotating display of fine period furniture, rare antique pianos and melodeons, and rare antique artifacts.

After passing through the large storefront showroom you will enter through an elaborate gated portico entryway, supported by fluted columns, having Corinthian capitals,  into an arcade reminiscent of European outdoor shoppes on both sides of a city street.  These specialty storefront shoppes will feature Fine period furniture and rare Antique pianos and melodeons, Antique Lighting, Victorian Plumbing, Victorian Fireplaces, Victorian Ornamental Decorations, Victorian Frames and Artwork, Victorian Gardens & Ornaments, a combination Antique Hardware, Antique Pharmacy and Antique General Store and an Historical Architectural Salvage Shoppe.
 LOBBY

Fine Period Furniture - Specializing in Mid 19th Century Black Walnut, Rare Antique Fancy Rosewood and Ebony Grand Pianos & Melodeons • Rare Antique Artifacts

                                          

ANTIQUE LIGHTING  




Oil, Gas and Electric Table and Floor Lamps • Oil, Gas and Electric Exterior Architectural Lighting and Light Posts • Fancy Chandeliers • Shades and Accessories • Cast Iron Street & Garden Lighting
    VICTORIAN PLUMBING




Marble, Cast Iron, and Ceramic Sink Tops & Bowls • Pedestal Sinks • Cast Iron, Copper and Tin Bathtubs • Fancy Toilets with Copper-lined, Lever and Pull-chain, Wood Tanks • Faucets • Shower Heads • Soapstone Wash Basins  Accessories
VICTORIAN DECORATIVE ORNAMENTS
Rare Historical Ornaments precisely recast from the original museum quality pieces in the David Michael Collection:  Fireplaces • Mantels • Keystones Corbels • Capitals • Brackets • Wainscoting • Fire Backs • Sculptures • Arches  Decorative Ceilings
       VICTORIAN FRAME SHOPPE 

Antique  Frames & Accessories • Antique Mirrors • Antique Photos, Artwork, Pictures, Prints, Paintings & Sculptures • Antique Cameras, Projectors & Accessories • Victorian Documents, Papers & Magazines
VICTORIAN FIREPLACES

Victorian Marble, Slate, Cast Iron & Hardwood Fireplace Mantels • Iron Grilles and Surrounds • Andirons • Fireplace Tools • Cast Iron Heating and Cooking Stoves • Cast Iron Radiators • Accessories
     Passing through a 19th century style stone archway and through a pair of custom lighted stone pillars, you will enter one of the largest of the shoppes on the first floor, the Victorian Gardens & Ornaments.  The Victorian Gardens & Ornaments will feature an authentic working stone & cast iron fountain. 



 VICTORIAN GARDENS & ORNAMENTS 

     The photograph to the right illustrates  a partial  section of a very rare Mid 19th Century Cast Iron Fence with Corner Post.  Additionally available are numerous matching Garden Gates as well as Estate Entrance Gates.  These Entrance Gates include an additional hinged Man Door.
     We have numerous additional Cast and Wrought Iron Fencing, Garden Gates and Estate Entrance Gates of various Victorian styles.
   Our Cast Iron Urns and Fountains include Foundry markings from such sought after names as Kramer Bros., Walbridge & Co., J. W. Fiske and others.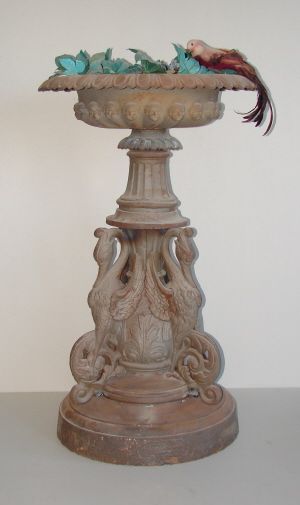 The photograph to the left is one of our Rare Victorian Cast Iron Urns and Fountains cast by the Kramer Brothers Foundry, Dayton, Ohio in the late 19th Century.  This quality piece includes the faces of Cherubs around the circumference of the Urn, and Blue Herons around the base. 

    Victorian Gardens and Ornaments will in part include the following items:
        Antique Cast Iron and Stone Urns   Fountains • Benches • Tables   Statuary • Cast Iron Fencing and  Cast Iron Garden Gates • Cast Iron Bells   Cast Iron Balustrades • Cast Iron Decorations • Salvaged Antique  Stone and Block •  Sundials
       Within the Victorian Gardens & Ornaments is a curved stairway to a representative collection of our vast array of  Historical Architectural Salvage, and also numerous examples of Fine Period Furniture.



HISTORICAL ARCHITECTURAL SALVAGE




Rare Doors, Door Surrounds & Mouldings • Windows • Wavy, Beveled, Leaded and Stained Glass • Staircases, Hand Rails, Balustrades & Newel Posts  Columns • Capitals • Arches • Corbels • Cast Iron Grilles and Registers  Hardwood • Millwork • Tiles • Decorative Block • Brick • Marble •  Granite Quartzite • Sandstone • Slate Roofing • Lighting Rods • Tin Ceilings • Antique Wood • Antique Barn Siding & Antique Barn Beams  

          VICTORIAN FURNITURE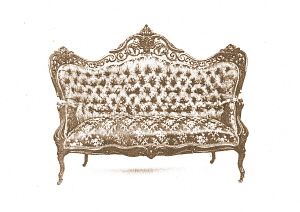 Fine Black Walnut, Rosewood, Poplar, Cherry and Quarter-Sawn Oak -
Beds • Book & Display Cases • Chairs • Pedestals • Sofas • Tables • Desks Wash Stands • Marble Top Dressers and Tables • Fancy Brass Beds • Fancy Antique Piano Parts & Stools • Antique School Desks • Victorian Theater Seats Antique Rugs

Passing through another stone archway, you will enter our Antique General Store. A combination Antique Hardware, Antique Pharmacy, and Antique General Store, this area will have its own entrance and dedicated off-street parking to the rear of the store and building.



ANTIQUE GENERAL STORE    
Antique Ornamental Hardware • Door Knobs • Lock Sets • Door Bells • Hinges Brackets • Escutcheons • Victorian Housewares • Silverware • Bottles • Crocks Cash Registers • Clocks • Scales • Jewelry • Victorian Woodworking Tools  Antique Farm Tools • Water Pitchers • Antique Firearms & Swords • Wood Rim Bicycles and Parts • Antique Dolls & Buggies • Antique Bird Cages Antique Musical Instruments • Antique Dental and Medical Equipment Antique Telephones • Wood Shaft Golf Clubs • Antique Sewing Machines Vintage Clothing • Antique Ice Boxes • Antique Square Cut Nails • Coffee Grinders • Spinning Wheels