David Michael Architectural LLC intends to be a major source for Quality Antiques, Collectibles & Vintage Bicycles, at our location on the Public Square in Andover, Ohio.   These treasures will be displayed and traded within our separate build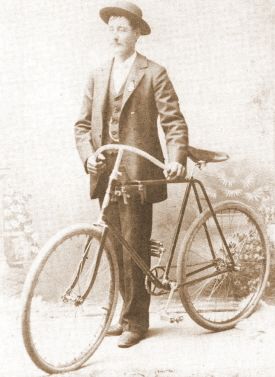 ing, which is located to the rear of our main complex, and behind the Andover Bank building.          
This building will have dedicated off - street parking and will have extended hours between the months of May through November. 
Our Antique Piano inventory includes, in  part, Pre-Civil War Square, Kidney-Shaped and Upright Grands, Fancy Uprights, Players, Ornate Victorian Pump Organs, Rare Melodeons, Victorian Piano Stools and Benches, and a vast collection of Salvaged Fancy Piano Parts.
The ornate Rosewood Music Rack shown here is from a Pre-Civil War Steinway Square Grand Piano, circa 1858.  In addition to these items, we currently have a very large inventory of Fin
e Antique Pianos and Pump Organs, Antique Musical Instruments, including  French Horns, Altos, Trumpets,  Saxophones, Clarionets, Zithers, Guitars, Violins, Accordions, and Harmonicas. 
                                                                                                                                                We also have a 100 year Collection of Antique and 

Vintage Dolls, beginning with the Civil War era.  The largest collection are quality Composition Dolls from  1910 through the 1940s. 
      Our extensive antique collection includes Wax over Composition, Bisque Head, Papier-Mache Head, China Head, Metal Head, Painted Cloth Dolls, and Composition Dolls.  Our Vintage Dolls include Hard Rubber, Magic Skin, Hard Plastic and Vinyl Head Dolls.
     A rare collection of complete intact and also partially disassembled Mercedes - Benz Classic Cars and their Parts,
dating from 1961 through 1976, will be available for trade. The majority of these rare Classics include Fintail Models having dates of 1961 through 1967.
     Our Mercedes - Benz parts  include engines, drive- trains, transmissions,  body parts, grilles, wheels, hubcaps, chrome trim, window glass, bumpers, dashboards, gauges and complete interiors.
     The engine pictured below is a 1966 Mercedes - Benz 4 cylinder diesel.

     We also have additional Mercedes - Benz diesel and  gasoline engines and drive-trains from the early 1960s through the mid 1970s.                                                                        

     Ranging in dates from 1890 through 1990, we will have one of the largest and most diversified assemblage of Antique & Vintage Bicycles and Parts in the Midwest.     We have focused and specialized in the acquisition of quality Schwinns and Raleighs made in the Mid - 20th Century.  Our inventory represents the Evolution of the Bicycle over the last 100 years.
     1890-1920  ANTIQUE WOOD RIM - Various Makes
     1920-1941  PRE-WAR CLASSIC BALLOON TIRE - Colson • Columbia • Elgin  B.F. Goodrich • Hawthorne • Huffman • Packard • Roadmaster • Rollfast   Schwinn • Shelby • Westfield and others
     1946-1956  POST-WAR CLASSIC BALLOON TIRE - Columbia • Dayton    Firestone • Hawthorne • Huffman • J.C.Higgins • Mo
nark • Murray  Roadmaster • Ross • Schwinn • Shelby  Western Flyer and others
     1957-1965  VINTAGE MIDDLEWEIGHT - Columbia • Firestone • J.C.Higgins • Murray  Roadmaster • Ross • Sears • Schwinn     Shelby • Western Auto and others
     1937-1970  VINTAGE LIGHTWEIGHT - Single, 3-Speed, & 5-Speed - We have a large collection of Schwinn and Raleigh from this p
eriod
     1970-1990  VINTAGE LIGHTWEIGHT - 10-Speed and 12-Speed - We have a large collection of Schwinn, Raleigh, Ross and a diversified selection of makes from Japan, France, Italy, Germany, and Taiwan.
     Our inventory includes Vintage Schwinn Tandems, Exercisers, Antique & Vintage Tricycles, Mopeds and a large collection of Hard-to-Find Parts.
     These part
s include Antique Carbide and Kerosene Lanterns, Fender and Bracket Lights, Generators, Reflectors, Head Badges, License Plates, Horns, Speedometers, Odometers, Tanks,
Luggage Racks, Springer Forks, Frames, Handlebars, Grips, Fenders, Rims, Brakes, Spockets, Cranks, Pedals, Tires, Tubes, Spokes, 1" Pitch Chain, Leather Saddles with Springs, Brookes Leather Saddles, Color coded Schwinn Saddles and much more.
     A large selection of inexpensive bicycles suitable for transportation, exercise, and enjoyment will also be for sale.